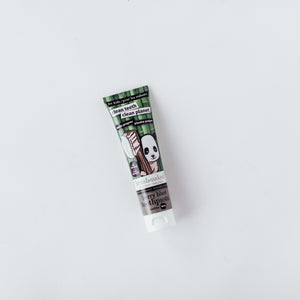 All-Natural Berry Toothpaste, 100mL
Our all-natural, made-in-Canada toothpaste is here! This berry flavoured toothpaste will have you sneaking it from your kids. The made-in-Canada tube is entirely recyclable. The entire tube can go in your curbside recycling bin!
Ingredients:
glycerin/glycérine, calcium carbonate, aqua, xylitol, sodium laurylglucosides, hydroxypropylsulfonate, xanthan gum/gomme xanthane, sodium bicarbonate, natrual flavour/arôme naturel.
Vegan Friendly!